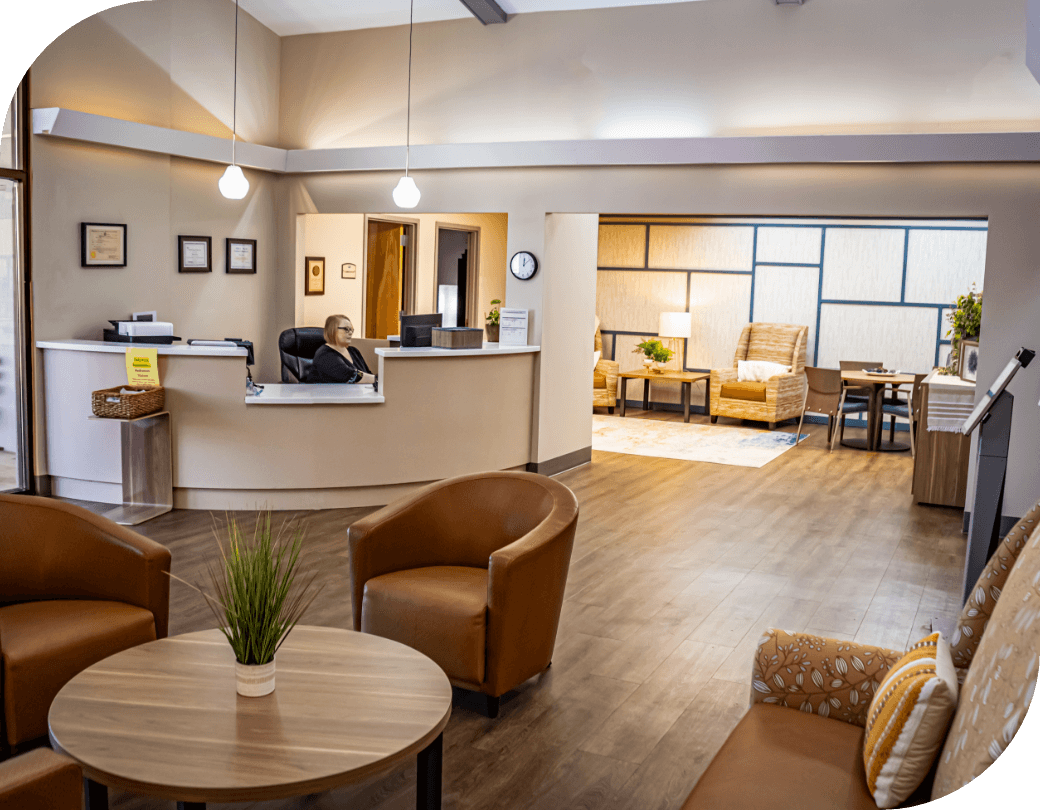 ABOUT US
Hospitality and Healing
Discover quality care in a place that feels like home.
We strive to provide the best treatment possible for residents and their loved ones, evolving to meet the changing needs of our community every step of the way.
We know that the road home isn't always easy, but you don't have to take that path alone.
Our staff and specialists would be honored to join you on that journey.
Prime Location
Our close proximity to all major hospital systems means you'll have one less thing to worry about. We're close to Ballad Healthcare, Holston Valley, and Indian Path hospitals.
Premium Amenities
Your comfort matters at Holston Rehab and Care Center. From a state-of-the-art therapy gym to gorgeous community spaces, there's something for everyone.
Dedicated Staff
We treat your loved ones like family. Some of our staff have been here for decades, a true testament to the strong community we've built at Holston Rehab and Care Center.
Let's start
Get In Touch
To learn more about care options for your loved ones or schedule a tour, please fill out the form.